Never Never Land U Revenge
( Never Never Land Just wait and see X Rising Sun dark Raider)
Nox is our smooth star at home. She is, like her father and mother, a very high drive and intense little girl. She is always ready to work whatever the conditions and she will give me 1oo% at all times.She is fast and precise and she has an amazing contention /explosion.
Hips B ,elbows 0/0, OCD free, Cl and CEA genetically clear, eyes clear, IGS and TNS clear
Devongem Gold Standard
(FT Ch.Wetlands Abe X Wrenmarsh Hopscotch Devongem)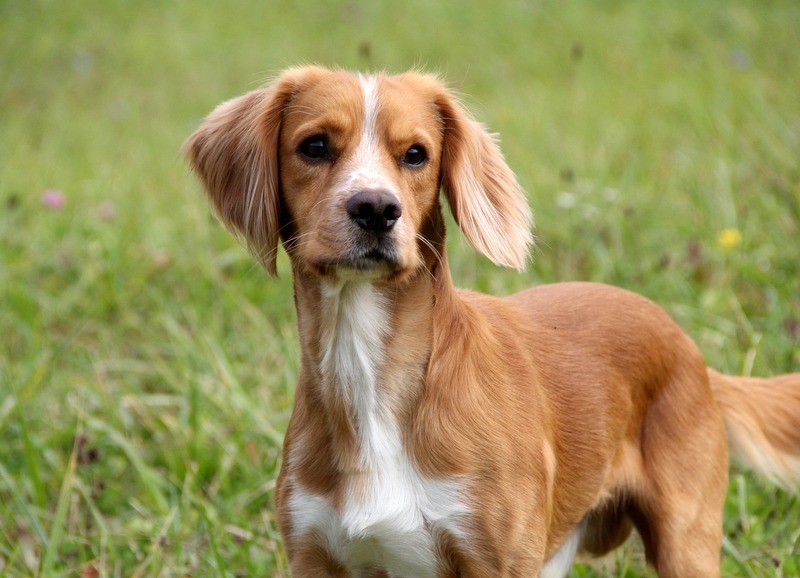 Ice tea is our Working Spaniel. He is a very special dog in my heart, as i never thought i could own anything else than a Border collie, but here he is:)
Its a challenge to handle and train this wild creature every day but he brings me joy and fun every single hour of my day. Ice tea thinks he is at least twice as good as any border collie in the world :) he is fast, crazy, intense, mad, and nobody can wag a tail as fast as him:)
Thank you Lauren for this sunshine in my life.
Welshriverdee Amore Mio
( Never Never Land U Revenge X Tending Courage)
Loukas is the pup we have kept from Nox last litter with Tending Courage. He has a lot from his mother and father..who is kind of an explosive mixture:) Lets see what the future will bring us:)
Always in our hearts:
Ch.Dark True Happiness da CAsa D arinia
( Ch Funny Face del Gran kahn X Ch Beagold Stanalone)
Otis is a force of nature:) Always ready, intense, high drive, strong , fearless and powerfull, i guess those are the best words to define her.She is very easy to live with , obedient, with not too much sense of humour:) Life is a serious thing for her and she can t miss anything of it. I can t be thankfull enough to Ana Rita and Sonia for that amazing personnality.
Sh.Champion,Hips A, Cl/ Cea clear by parentage, glaucom free, Obedience class 3.
Emma Maria Constanca out of Lee end Farm
( Bill ISDS 230284 X Floss ISDS 236992)
Emma is the smartest dog i have ever had. She is my hunting girl, gentle, sensitive and..very intelligent! Emma has the "eye" for it, she is independent and has her own life..and what a life!
Hips AB, Eyes clear. Obedience class 3.